VIAVI
Seeker X
Digital Leakage Detector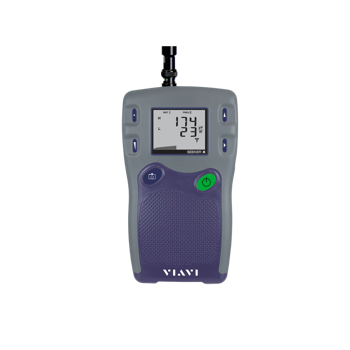 The VIAVI Seeker X leakage detector provides the agility to monitor leakage anywhere in a channel lineup, with the sensitivity and speed to accurately detect leaks that other systems miss. With support for up to 4 concurrent monitoring frequencies from 130-1220 MHz including OFDM support, Seeker X affords operators complete flexibility in defining downstream channel lineups, while providing true full-spectrum leakage detection.
Seeker X will detect tagged leaks and ignore untagged leaks. In addition to legacy Seeker D tag signals, Seeker X detects the revolutionary new digitally tagged carrier to provide unmatched leakage sensitivity and positive leak detection.

Transition to distributed access architectures is simplified by virtualized tagging capabilities. With this approach, no specialized hardware is required in the hub, and technicians use the same Seeker leakage detectors and work processes regardless of node type.

Seamless Transition from Seeker-D
Seeker X detectors and mobile mounts can be dropped into systems currently using Seeker D's with no change to existing monitoring and find/fix processes. These new Seeker X units can benefit from the increased speed, sensitivity, and OFDM detection on their own, and can monitor two extra tagged frequencies if CT-4 taggers are swapped out for Seeker-D compatible CT-X units.

Highlights
Full-spectrum agility from 130-1220 MHz
Up to 4 concurrent detection frequencies, including DOCSIS3.1/OFDM carrier support
Virtualized tagger support for R-PHY/DAA nodes
Supports new Seeker X digital chirp tag for increased leakage sensitivity and improved positive leak detection
Mobile Tech app connected, StrataSync enabled, XPERTrak integrated
Cost-effective solution backward compatible with existing VIAVI systems

Applications
Quickly pinpoint shielding weaknesses in the field for ingress remediation
Centralized leak localization and management with GPS-enabled drive test
Contractors can audit construction without need for tagger using OFDM detection