VIAVI
WFS-2
Wideband Field Service Leakage Antenna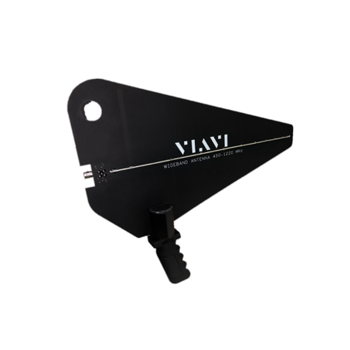 Pinpoint plant shielding weaknesses faster in the field with the best in class gain and directionality of the VIAVI WFS-2 antenna. With broad frequency range coverage, the WFS-2 can be used regardless of the monitoring frequencies chosen above 450 MHz.

Ideal for the evolving HFC

Everything about the VIAVI Seeker X platform is revolutionizing how cable operators find and fix ingress, and the WFS-2 antenna is no exception. Leakage detectors are only as good as the signals that the antenna provides, and with its high gain and directionality, the WFS-2 is the perfect complement to the best-in-class Seeker X detector.

The broad frequency range coverage afforded by the WFS-2 enables maximum benefit to be achieved from the Seeker X frequency agility. All of this is provided in an ideal form factor that is rugged, lightweight, and compact enough to easily slide behind the seat of even the smallest vehicles.
Features
450-1220 MHz coverage from a single antenna
Rugged, lightweight unit fits behind seats of even small vehicles
5 dBi antenna-factor maximizes system sensitivity
Superior directionality in a technician-friendly design