HARMONIC
Pebble NDFR
NDF/NDR MODULE
 
The Harmonic CableOS Pebble-1-NDFR is a NDF/NDR module for deployment in Harmonic Wave-1 platform at CATV headend or hub. It provides a solution to cable operators for delivery of legacy signals over DAA network.
The Harmonic Pebble-1-NDFR module was designed to support NDF/NDR protocol at headend/hub, while Pebble-1 RPD consist elements to support NDF/NDR in the node .
Compact and cost-effective, the Wave-1 chassis houses up to three CableOS Pebble-1-NDFR modules, which support distributed access architecture interfaces defined by CableLabs MHAv2 specification.
---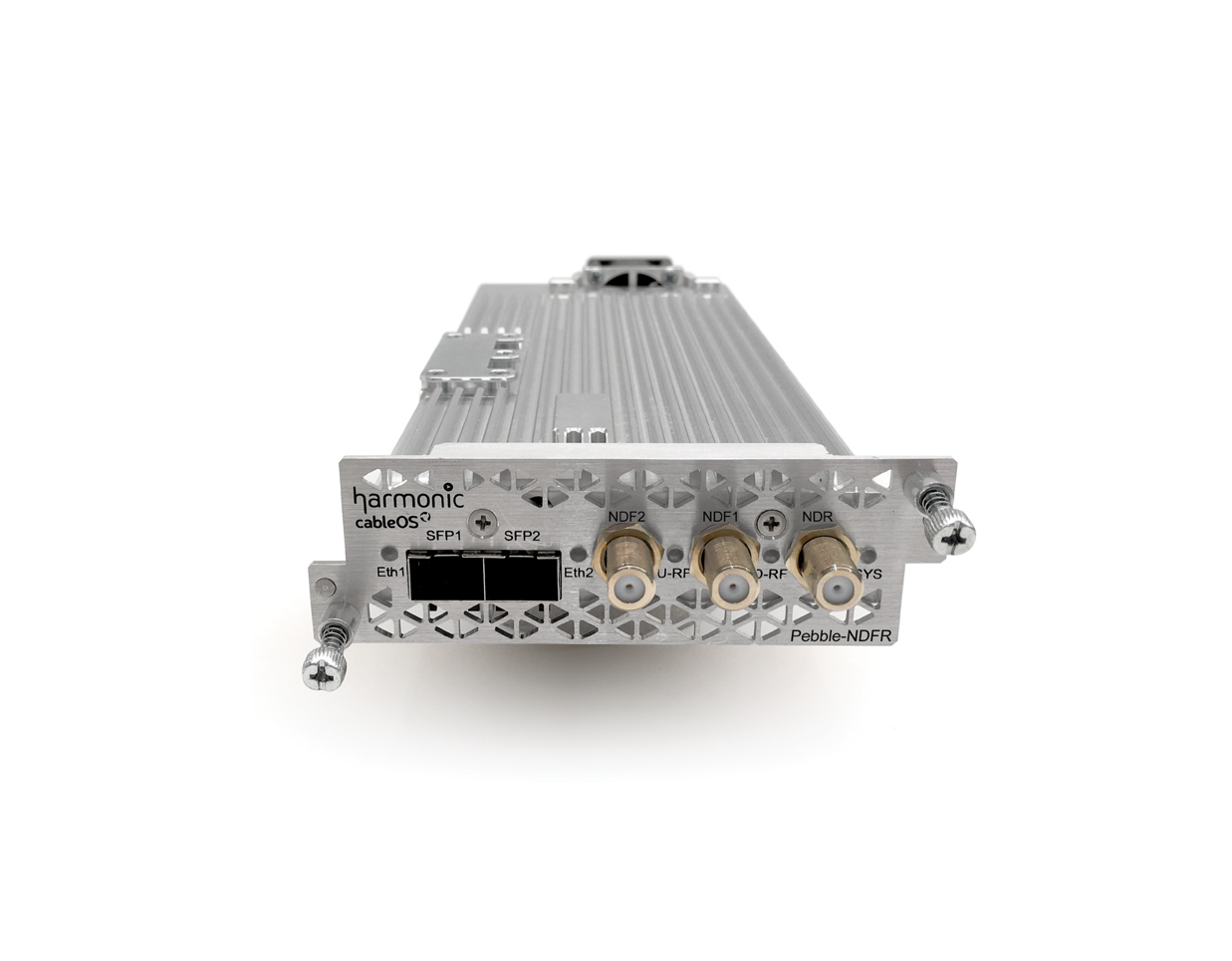 ---
Features
1-RU Platform
Single Power Supply and up to three Pebble-1-NDFR
Dual Power Supplies and up to two Pebble-1-NDFR
300 mm deep (not including RF F-Type Connectors)
AC or DC Power Supply with Option for dual redundant Power Supplies
Modular Design
Low Power Consumption (less than 120 W for fully configured Platform)
Supports up to 1218 MHz forward and 204 MHz return Bandwidth on each RPD
Fully compliant with the CableLabs MHAv2 Specification for Remote PHY Architectures
Two 10-GbE SFP+ Ports
One NDR Port and two NDF Ports per Module
Precision IEEE 1588 PTP Synchronization
Remote Control via CableOS CLI