HARMONIC
Reef
Dense Remote PHY Shelf
 
Accelerate your broadband network with maximum density and full data, video and legacy service convergence.
Your next-gen PHY Shelf made for greener Broadband

The CableOS Reef remote PHY shelf has a completely modular, hot-swappable design, with redundant AC or DC power supply units.  Consolidate your hardware and reduce real-estate requirements, with full convergence of high-speed data and video services thanks to 9 RPD's per RU.
Lower your power consumption with an optimized design that respects industry standards. You can deliver the best-of-breed service quality to meet subscriber demands with minimal hardware investment.
---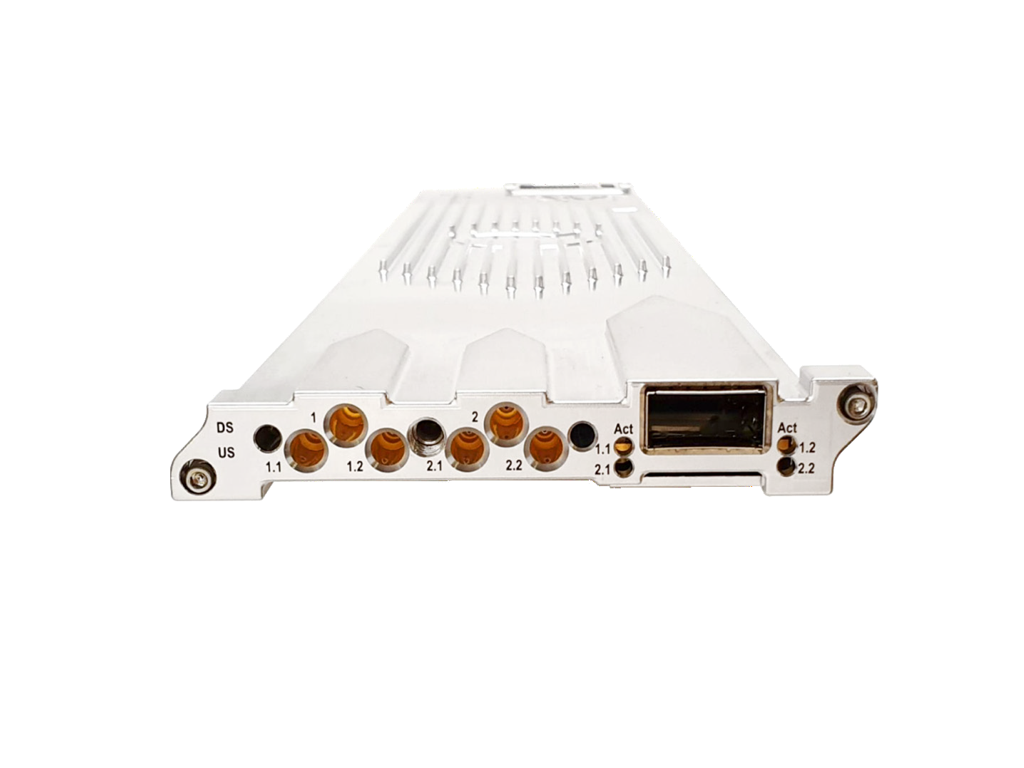 ---
Features
The Reef R-PHY Shelf is can deliver your high-speed Data, Video and Voice Services, and scale with your Network.
Field-proven 2-RU Chassis with redundant Power Supplies
9 Line Cards per Chassis, each hosting 2 independent 1x2 RPDs
Lowest Power Usage with full 1.2 GHz Spectrum in DOCSIS 3.1
Full Data, Video and Legacy Service Convergence
Reduce Hardware Investment to generate massive Savings
Save Space and Power with high Density R-PHY Shelf
Ensure a higher Signal Quality over longer Distances
24/7/365 System Health Monitoring for optimal Performance
Modular for the full Flexibility you need to evolve with your Network over Time
Specifications
Form Factor: 2-RU
RPD Density: Up to 18 RPDs
RPD Modules: 2 RPDs  per Module, up to 9 Modules per Chassis
RPD Options: 1 DS x 1 US, 1 DS x 2 US
Power Supply Redundancy
Power Supply Options: AC (110 VAC, 220 VAC), DC (-48 VDC)
---