COMMSCOPE
E6000
Converged Edge Router (CER)

Discontinued
Request more information/offer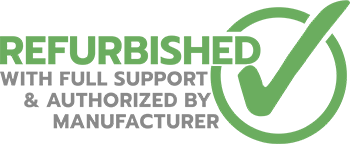 The E6000 CER supports multiple Deployment Architectures and Technologies.
Integrated CCAP (I-CCAP) for Traditional Hybrid Fiber Coax (HFC) Networks
Remote PHY Distributed Access Architecture
10G EPON Optical Line Terminal (OLT) Support for FTTX

The E6000 Generation 2 (Gen 2) Modules (DCAM-2, UCAM-2, RSM-2, and EPFM) deliver additional Service Group Density and greater Throughput.
Substantially increase Service Group Density relative to E6000 Generation 1 Modules.
Facilitate a Pay-as-you-Grow Model with increased Channel Density per Service Group, enabled by the Application of the appropriate DOCSIS 3.0 Single Carrier QAM (SC-QAM), DOCSIS 3.1 OFDM, and Video Licenses.

For service groups where Service Providers want to deploy or migrate to FTTX, the 10G EPON Fiber Module (10G EPFM) can be deployed along with the RSM-2 in the E6000 CER to support XFP-based, non-blocked 10G EPON ports.
The 10G EPFM leverages the existing E6000 features as well as DOCSIS Provisioning of EPON (DPoE) version 2.0 to preserve Service Provider's DOCSIS-based back-office provisioning and tools.
Available Modules:
Downstream Cable Access Module 2 (DCAM-2)
Upstream Cable Access Module 2 (UCAM-2)
Router System Module 2 (RSM-2)
10G EPON Fiber Module (EPFM)
E6000n Remote PHY Device (RPD)
There are 3 Form Factors for the E6000n Remote PHY Device (RPD) :

E6000n RPD for Remote PHY Shelf
E6000n RPD for the NC4000 and NC2000 Nodes
E6000n RPD for the OM6000 Fiber Deep Node
The E6000n RPD enables deployments of the Remote PHY architecture when deployed in conjunction with the E6000 eCore (Remote PHY CCAP Core).