ARRIS
TG6441
DOCSIS 3.1 Gateway for premium customers with Wi-Fi 6
The TG6441 Cable Voice Gateway supporting DOCSIS 3.1 allows multi-gigabit data rates to be delivered to cable service provider's home and small business customers. With its 4x4 Wi-Fi 6 Dual-band radios it offers superior Wi-Fi performance enabling reliable Ultra HD video over Wi-Fi.
It offers an upstream frequency range up to 204 MHz to support video conferencing and other symmetrical bandwidth applications with a switchable diplexer. This feature-packed unit is intended to serve as the hub of the subscriber's network, connecting all IP capable devices(Internet, Data, Voice and Video) throughout the customers premises.

The TG6441 provides features for remote management and diagnostics. Multiple provisioning methods (SNMP, Configuration File, Remote WebGUI access, TFTP, and TR-069/181) allow custom designed setups to be applied to monitor the end user more efficiently. Multiple remote access levels (User and MSO) also allow more ease and flexibility for manual configuration and control.
---
WiFi Mesh System with VAP4641
---
Features
Powerful WiFi 6 802.11ax
2x2 OFDM and OFDMA DOCSIS 3.1 channels
32x8 SCQAM EuroDOCSIS  3.0 channels
Full Capture Bandwidth Tuner
Switchable diplexer 5-85 MHz or 5-204 MHz
4 port Gigabit Ethernet Router
4x4 2.4 GHz 802.11ax
4x4 5 GHz 802.11ax
1 FXS Ports of carrier grade VoIP with HD voice
Multi Processor Technology for enhanced application support
Advanced Firmware support for IPV6, DS-Lite, and SoftGRE
RDK-B Based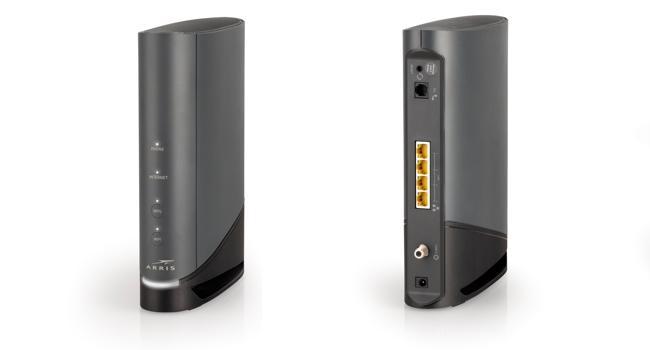 ---