ZTE
GPON Systems
We build complete GPON solutions for small and big providers
Nowadays many network operators face the challenge to expand their network for direct FTTH-applications. Together with ZTE we offer complete solutions to simplify the entry into PON technologies for cable providers and other telecommunications companies.
Since GPON has meanwhile become the dominating FttH technology in Europe and beyond, prices for terminal devices have correspondingly fallen significantly in recent years. A migration to GPON is relatively simple to realize due to the fact that optical networks for RFoG and GPON applications are very similar or even almost identical.

---
FTTH Solution
---
Complete management solutions are supplied by Normann Engineering and can be adapted according to the clients' needs. In the case of smaller projects an equivalent management can be provided over a cloud-solution. This includes both administration of the OLTs in the headend and provisioning as well as surveillance of subscribers' devices (ONTs).
We support our clients during the entire project phase, starting with planning and installation of OLT units in the headend, deployment, setting up of ONTs in the field up to all related maintenance topics (e.g. installation training or maintenance of optical fibers with the accurate measuring techniques).

Management Software Users Online
---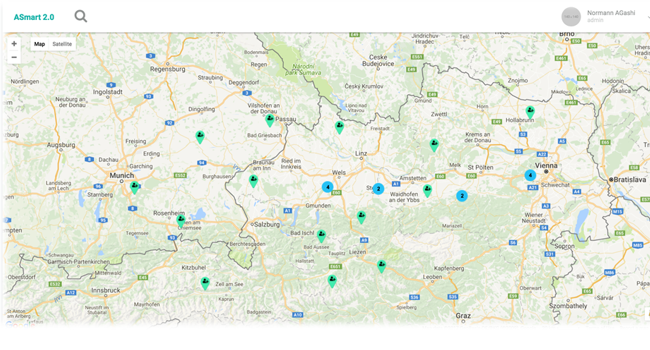 Management Software Users Map
---