FIBERFOX
Mini 6S+ Fusion Splicer
New Fusion Splicer 6S+ - very robust, reliable and at an unbeatable Price!
The FiberFox Mini-6S+ is one of the smallest Fusion Splicers on the market. The Splicer is shock resistant, dust- and waterproof. The Mini-6S+ weighs only 1.49 kg without battery and the 4.3 inch touchscreen allows easy handling.

---
FiberFox Mini 6S+
---
---
Standard Package
01 MINI 6S+ Splicer
02 MINI 50G+ Cleaver
03 Cleaver Softcase
04 Power Cord
05 USB Cable
06 AC Adapter
07 Car Cigar Cable
08 Cooling Tray
09 Spare Electrode
10 SOC Heater Block
11 SOC Holder
12 2 Battery Packs
13 Shoulder Strap
14 User Manual CD
15 Hand Carrying Case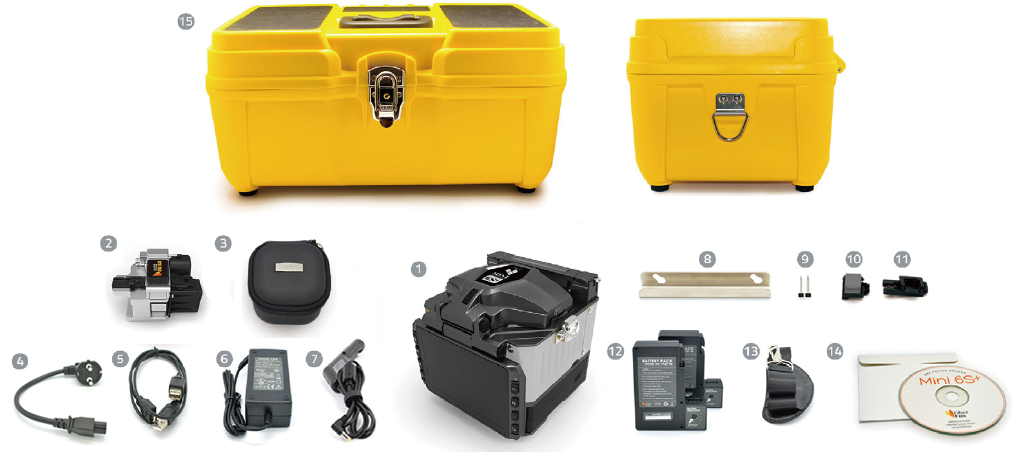 Standard Package
---
FiberFox Mini 6S+