ARRIS / MOTOROLA
AgileMax AM32xx 2RU
OBI Elimination HPON Optical Distribution Solution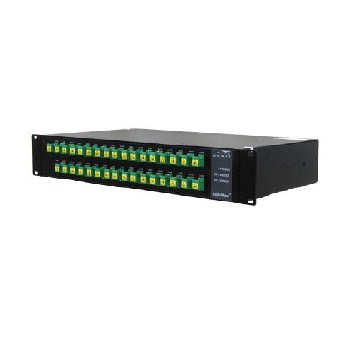 The ARRIS AgileMax is replacing the optical splitters commonly found in traditional RFoG architectures. AgileMax optical distribution technology allows operators to completely eliminate Optical Beat Interference (OBI) from their networks—even in networks with multiple, active upstream lasers.
By eliminating OBI, operators can significantly expand their networks' upstream and downstream capacity and data speed without changing back-office infrastructure.
AgileMax deployments overcome the cost, scalability, and capacity restrictions that limit RFoG performance, while greatly reducing operational complexity in these networks.
Features
Eliminates Optical Beat Interference (OBI) from RFoG net-works

Allows operators to deploy high capacity, FTTH networks that leverage the DOCSIS infrastructure

Enables full DOCSIS 3.0 and DOCSIS 3.1 upstream and downstream network capacity

Expands network reach and adds capability for higher split ratios in the optical network

Compatible with 1 G and 10 G PON wavelengths, future-proof networks for future PON migrations

Compatible with standards based 1550/1610nm RFoG de-ployments, integrating seamlessly with existing headend and customer premise equipment