COMMSCOPE
NC2000
1.2 GHz Segmentable Optical Node
The NC2000 Optical Node Platform is designed for various applications in either HFC or fiber deep architectures. With its bottom entry fiber port and three coaxial output ports, the node's modular design features high RF output levels and 2x2 segmentation, and can be wall or pedestal mounted as needed. Available options include alternate route switching, third output via plug-in splitter, and automatic gain control.

---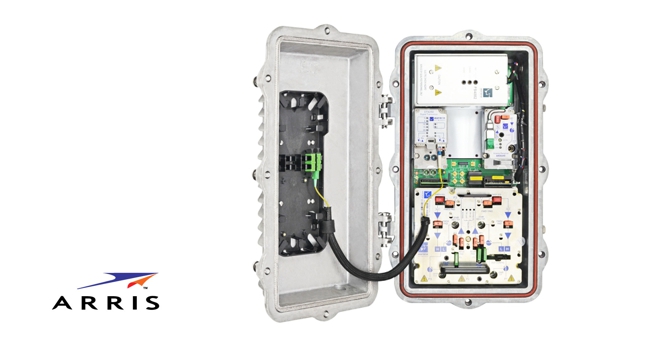 NC 2000 Inside View
---
The NC2000 includes an RF module and three module slots that can be populated according to network architecture requirements – flexibility being a key feature of this node. Two of these slots are most commonly used for a forward receiver and a digital return module, with the third slot commonly used for forward path redundancy or segmentation. The node can also be populated with other single-slot COMMSCOPE node modules such as an optical switch, EDFA, or a DWDM transponder, optimizing performance and reliability for a wide range of applications.

The platform can be equipped with plug-in digital return path transceivers and, when configured with user-selectable plug-in SFP modules, supports wavelengths of 1310 nm, 1550 nm, or CWDM or DWDM. Alternatively, a DT4000 series "2-fer" transceiver can accept dual RF inputs for two independent segments and a user-selectable SFP module to support any of the same wavelengths.
There are many different Return Path Transceiver Modules available.
---